Click on the speaker image to go to replay section
Please read our Blog Posts. Let us support each other by sharing our intentions and our progress as we go on this healing journey together.
During this Call with Vera You Will:
Learn how to reverse time in your favor!
​Find out how to bring in your Divine Beauty Blueprint!
Learn how to Look & Feel Half Your Age With Diminished Wrinkles, Fine Lines, Scars and Age Spots!​
Learn how to feel more Confident, Empowered & Sexy!
Learn how to Feel Beautiful everyday with or without make-up & receive constant compliments!
Discover how to bring back your infinite youthfulness!
Learn To Achieve Faster Weight Loss and Gain More Body Tone!
Learn how to enjoy improved relationships on all levels! Better sex and more intimacy!
Learn the connection between having beauty and having money and abundance!
Receive an energetic facelift LIVE on the call!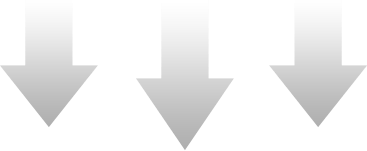 Limited Slots At The Current Price! Prices Going Up at Midnight.
| | | |
| --- | --- | --- |
| | Here's what clients have to say about Vera! | |
"This Facelift Is The BOMB!!! It Worked For Me In One Day! People Keep Asking Me What Skin Care Product I Use!!!" ~ Donna
"With The Easy Beauty Facelift, Twice this week I've been mistaken for someone 20 years younger than me!" ~ Angela
"Thank you Vera. My Under Eye Bags Are Less Prominent And There Is A Certain Glow To My Face!!!" ~ Suku
"Youthful appearance in my face, eyes lifted up, and skin not so saggy. Thank you!!!"~ G.
"My sister commented that I looked slimmer! My skin looks younger too! Thank you Vera!!" ~ A.k
"After Just A Week My Face Is Brighter & My Skin Smoother" ~ Mala
| | | |
| --- | --- | --- |
| | Get Vera's package at Upto 95% off | |
During this Call with Lisa You Will:
How to FREE yourself from chronic stress, anxiety, overwhelm & go from FRIED to REVIVED
The SECRETS to why YOUR PATTERNS HAVE BEEN REPEATING no matter what you do
The science behind a "SEED" event and why repeating patterns are a QUANTUM LAW
How to SHATTER REPEATING PATTERNS/STICKY BLOCKS from the inside out and bring them down to ZERO
And much, much more...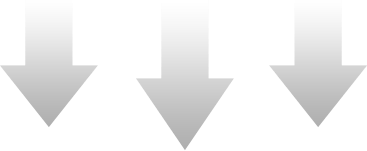 Finally, Flip the Switch on Stress, Anxiety & Fear to Free Yourself from the Most Relentless Repeating Blocks in JUST ONE SESSION! Get YOURS Today...
Check Out What One of Our Most Popular Healers, Vera Mirna, Has to Say About Lisa's Work!
| | | |
| --- | --- | --- |
| | Here's what clients have to say about Lisa | |
"An issue that was bothering me for 48 years... was CLEARED in about a SECOND!!!!!!" ~ C.G. in USA
"Shifts happened in LESS THAN 24 HOURS!! I'm now waking up every morning feeling Energetic and Passionate about My Life!" ~ Syed
"Lisa cleared years of holding patterns and self punishment beliefs and other things in JUST AN HOUR!!" ~ Jessie Scott
"Cleared issues preventing me from getting a job! Got an interview the very NEXT DAY which landed me my DREAM JOB in just a week!" ~ Tara Stucker
"My Chronic Blocks with My Mother & Money Went from 10-0 in ONE Session!" ~ S. Goetz
"Just ONE Session My Financial Difficulties Diminished!" ~ Jacquie R.
| | | |
| --- | --- | --- |
| | Get Lisa package at Upto 72% off | |
Are YOU ready to LET GO of all this...
Shame and Embarrassment About Wanting More Money or Not Having a Lot of Money
ALL the Stress About Money!
Dependency on Others... or a 'System' for Money
Others Being Dependent on YOU for Money
Suppressed or Trapped Emotions... and all the thoughts about getting Money Faster!
The 'illusions' around Greed... and finally being able to accept YOU deserve MORE!
Get ready to transform YOUR Money Beliefs and Issues... and finally have the Quality of Life that you DESIRE!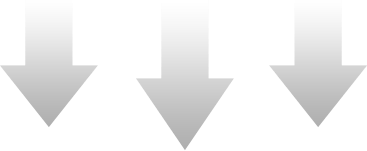 Transform YOUR Money Beliefs And Issues... Heal 40 Trillion Times Faster!!! Plus, Shift YOUR Debt Issues Now! !
| | | |
| --- | --- | --- |
| | Here's what clients have to say about Stacey! | |
"I got several really high paying speaking engagements which will earn me over 20k in less than 10 days. This is a huge breakthrough for me!" ~ Betty C.
I reached my goal of 6 figures in 6 months and still had time needed to spend with our kids. I did not have to sacrifice what was important to me to attain this. ~ Katie B
"We had major repairs done on our house and the insurance company is paying for at least half of it. We never received money from a home insurance claim before. This amounted to Over $12,000!" ~ Peter and Donna B.
"This year my income was double what it was last year!!!! Last year it also doubled from the previous year. I feel like I have hit my stride." ~ Margaret N.
"We got a huge tax refund ($95,000) while last year we owed a lot. I am feeling super abundant." ~ Caren D.
"I was able to double my income plus more in 6 months. It was much easier than I could have imagined. The weight loss issues must have been related to money as the pounds came off easily as well. Thank you." ~ Paula D.
| | | |
| --- | --- | --- |
| | Get Stacey's package at Upto 93% off | |
DISCLAIMER: The information on this site is not intended or implied to be a substitute for professional medical advice, diagnosis or treatment. All content, including text, graphics, images and information, contained on or available through this website is for general information purposes only. Please see a medical professional if you need help with depression, illness, or have any concerns whatsoever.

WE DO NOT OFFER MEDICAL ADVICE, COURSE OF TREATMENT, DIAGNOSIS OR ANY OTHER OPINION on your conditions or treatment options.  SERVICES OR PRODUCTS THAT YOU OBTAIN THROUGH THIS WEBSITE are for information purposes only and not offered as medical or psychological advice, guidance or treatment.

CONSUMER NOTICE: You should assume that From Heartache To Joy has an affiliate relationship and/or another material connection to the providers of goods and services mentioned on this page and may be compensated when you purchase from a provider. You should always perform due diligence before buying goods or services from anyone via the Internet or offline. REFUND POLICY: Please know that in order to honor the Law Of Energy Exchange, all exchanges need to be fair energetically. We love and honor all of our valued listeners and speakers. We are happy to offer a no questions asked, 30 day Money Back Guarantee to our customers to help them decide if a certain product works for them or not. However, in order to honor our speakers and their hard work we can only offer refund on one package for every customer per 90 days. Multiple refunds by same customer within 90 days will not be accepted. If speaker's offer involves personal sessions, then guarantee will be voided if the session has been availed. Additionally all refund requests should be sent within the 30 day guarantee period. We thank you in advance for respecting the energy exchange.
Copyright @ 2019 - From Heartache to Joy