Click on the Topic of Your Choice Below
Save 20% by purchasing all of the above as a bundle
| | | |
| --- | --- | --- |
| | Here's what callers and clients have to say about Stacey! | |
"My gums were pulling up around several of my teeth. That has healed completely without having to go to the dentist. Thanks so much." ~ Regina H.
"I was quoted over $10,000 for dental procedures for replacing a bridge in my mouth and re-doing implants. As a result of using this program, I do not need to do any of this. The bridge has been energetically repaired and the decay around my lower teeth has healed. I am eternally grateful. I have cranio-sacral issues and was very concerned about having to spent hours in the dentist's office having this procedure done. I saved a lot of money and my body is forever grateful as well." ~ Rebecca B.
"I had a locked jaw for 16 months, and getting my teeth cleaned was not possible, the energetic teeth cleaning was beyond unbelievable!!! It worked amazing, and I look forward to healing many other challenges! I also used it for my 5 dogs teeth, and they are slowly getting cleaned too!!!! Much love and light to you and Source." ~ Karen
| | | |
| --- | --- | --- |
| | Get Stacey's package at up to 94% Off | |
During this call with Stacey, you will learn...
The core cause of ALL Chronic Health Issues. (No Self-blame invloved)
Why 100% of Chronic Issues happen Lifetime after Lifetime and what can be done to change this pattern. (Health, Relationships, Financial, etc..)
The core reason for Chronic Pain and what can be done to heal the cause of it!
And so much more!!!!
Experience Stacey's NEW ENERGETIC GENE REPLACEMENT healing process while she sends it during the call!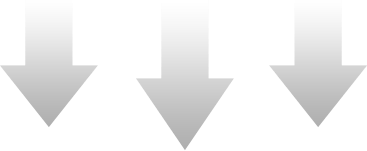 | | | |
| --- | --- | --- |
| | Here's what callers and clients have to say about Stacey! | |
"The Pain in my Tooth, Right Foot and Calf are Gone!" ~ Kathy
"I No Longer Have Osteoporosis or Even Osteopenia!" ~ Paul
"My Heart is Healthy Again After 2 Heart Attacks PLUS I Lost 31 Pounds!" ~ Rob
| | | |
| --- | --- | --- |
| | Get Stacey's package at up to 97% Off | |
During this Call with Stacey You Will:
Heal the eyes and vision naturally and without surgery
Reverse eye disease and poor eye health
Restore 20/20 vision
Reverse damage around your eyes and restore a youthful appearance in this area
Heal the deep cause(s) of the problem(s) throughout your system
Heal faster and more effectively than any other energetic healing known today
And much, much, more...
Stacey energetically updates/changes the prescription on your eyeglasses or contacts during the live call if needed, potentially saving you hundreds of dollars in new glasses or contacts!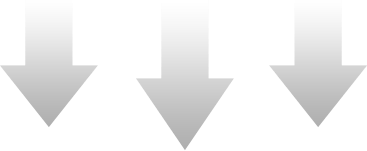 | | | |
| --- | --- | --- |
| | Here's what callers and clients have to say about Stacey! | |
"My Prescription Has Been Energetically Upgraded to the Prescription I Need to See Well." ~ Anna
"Your Eye Healing Classes Were The Best 3 Classes I Have Ever Attended!" ~ Shehbaz
"I had my eye doc appt today (prescheduled every six months) and my eye sight improved. The prescription is less than it's been" ~ Mia
| | | |
| --- | --- | --- |
| | Get Stacey's package at up to 96% Off | |
DISCLAIMER: The information on this site is not intended or implied to be a substitute for professional medical advice, diagnosis or treatment. All content, including text, graphics, images and information, contained on or available through this web site is for general information purposes only. Please see a medical professional if you need help with depression, illness, or have any concerns whatsoever.

WE DO NOT OFFER MEDICAL ADVICE, COURSE OF TREATMENT, DIAGNOSIS OR ANY OTHER OPINION on your conditions or treatment options. SERVICES OR PRODUCTS THAT YOU OBTAIN THROUGH THIS WEBSITE are for information purposes only and not offered as medical or psychological advice, guidance or treatment.

CONSUMER NOTICE: You should assume that From Heartache To Joy has an affiliate relationship and/or another material connection to the providers of goods and services mentioned on this page and may be compensated when you purchase from a provider. You should always perform due diligence before buying goods or services from anyone via the Internet or offline. REFUND POLICY: Please know that in order to honor the Law Of Energy Exchange, all exchanges need to be fair energetically. We love and honor all of our valued listeners and speakers. We are happy to offer a no questions asked, 30 day Money Back Guarantee to our customers to help them decide if a certain product works for them or not. However, in order to honor our speakers and their hard work we can only offer refund on one package for every customer per 90 days. Multiple refunds by same customer within 90 days will not be accepted. If speaker's offer involves personal sessions, then guarantee will be voided if the session has been availed. Additionally all refund requests should be sent within the 30 day guarantee period. We thank you in advance for respecting the energy exchange.
Copyright @ 2018 - From Heartache to Joy